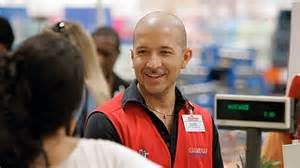 Front Line Associates Series: Creating Better Customer Experiences
These training courses are focused entirely on your associate-customer interactions to improve your customer's shopping experience, customer retention and per customer sales volume. Perfect for retail sales personnel, customer service associates and call center agents.
Training classes are available in-person, online or in five minute audio segments that can be accessed from your desktop, laptop, tablet or smart phone. Training programs can be customized to meet your organizational needs or you can choose our standard programs.

Retail Front Line Associates eLearning Audio Situational Learning Series
Who Benefits From This Program? 
All employees interacting, enhancing and engaging in our customer's experience at any touch point within the store. 
Competition drives the need for our Front Line Associate Series 
Price competition is rampant.  Your competitors use price to entice customers.  Price customers are elusive in that they come in, focus solely on price, and since their objective is strictly price-focused they leave without engaging your front line associates. Price customers are not store loyal and don't add to your gross margins- unless your front line associates are able to engage them.  The Front Line Series helps you get the edge on price competitors by showing your associates how to be engaging, to understand customer psyche/behaviors/attitudes, and to become experts at the "moment-of-truth" customer opportunities. The Front Line Associates Series is based on the art and science of customer service.
ROI and Benefits of BLI's Front Line Associate eLearning Series 
Front line associates impact every sale, every day, every minute, every customer
Assists in meeting challenge of increasing value from labor costs and retention
Average transaction value will generally increase with an overall lift in store sales and margins
Decrease the burden of employee of employee training on managers/supervisors
Use as an additional employee evaluation tool
An informed front line associate gives your customers an amazing in-store buying experience
Aligns and reinforces front line associate's actions with customer-driven store culture
Establishes a positive impact on each of the front line associate's job success
Create positive interactions with customers reinforcing their long-term store loyalty
BLI's Series develops and enhances soft skills:
Self Confidence – with customer conversations
Friendliness – people skills to befriend customers
Patience – deal with customer's moods
Respect – customer's position in conversation
Attitude – positive attitude in challenging situations
Empathy – listen to customer's perspective
How the training format works
Four-part series of classes is presented in 5-minute online briefings
Self paced – completion on your time schedule
Content available on smart phone, tablet and/or computer via the internet
Total FA Series takes approximately 5 hours, including FA Situations
The Front Line Associate Situations is an evaluation instrument used to assess front line associate's level of retention and application.
Four Part Series:

Part 1:  Attitude+ Attitude=Employee
Part 2: Employee-Customer Emotional Touch Points
Part 3: Customer Experience Moments-of-Truth
Part 4: Customer Psyche and Behavior
Certificate: Certified Retail Front Line Associate Professional
Front Line Associates eLearning Series Subscriber Log In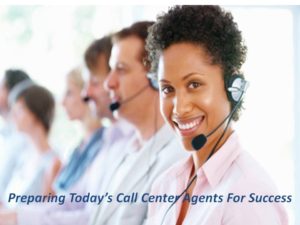 Call Center Associates Certification Class
The Front Line of Customer Satisfaction
Call Centers are one of the most important aspects of a company. Call Centers are the frontline of customer interaction and can make the organization more efficient and profitable. A good Call Center builds brand reputation, brand recognition and customer loyalty. 
With this in mind, having prepared Call Center Agents is critical to a Call Center's success. Having new Agent's prepared for the demands and nuances of the job means both the organization and customers win.
Bottom Line Institute's Front Line Associates Call Center Agent Certificate program is for new or inexperienced Agents and consists of 8 classroom hours and can be completed in one full day or in two 4 hour sessions.  The program contains 5 Modules and focuses on the characteristics, functions and skills that create exceptional call center agents.
Call Center Agent Certification Modules:
The Call Center Agent- job and industry overview
The Call Center Agent- characteristics and skills for success
The Phone Conversation- starting the call
The Phone Conversation- controlling the call
Customer solutions, resolutions and call endings
Our Call Center Agent program is a comprehensive course that can be presented at your site or ours- and can be customized to fit your needs. The program focuses on providing the skills needed to enhance Agent job performance that exceeds customer expectations.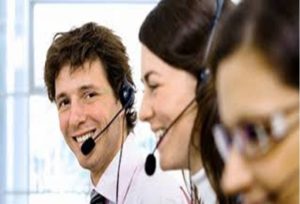 Contact us for more information: