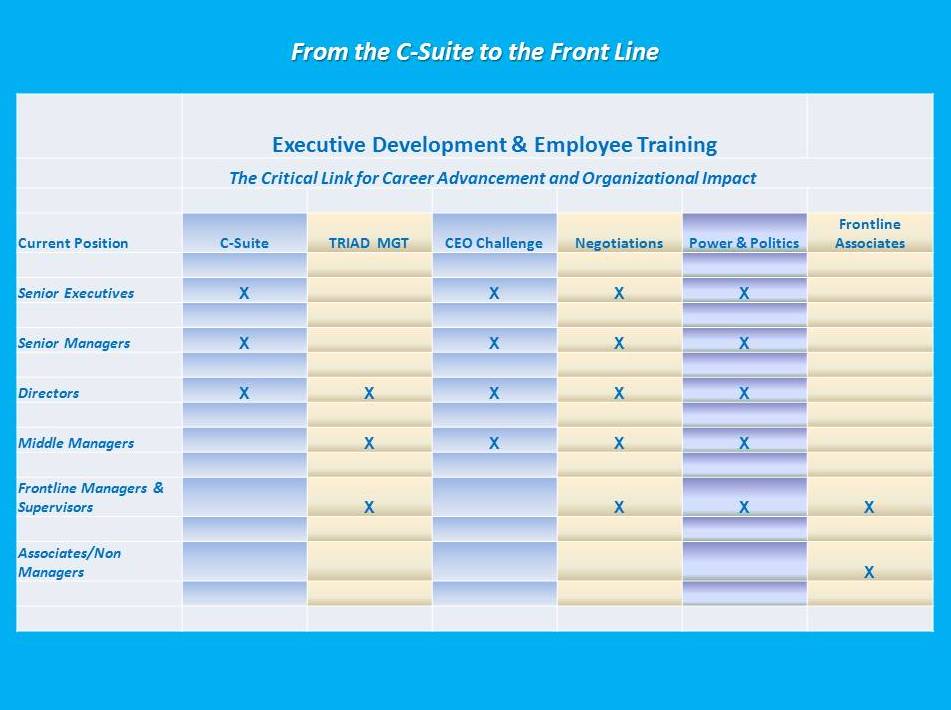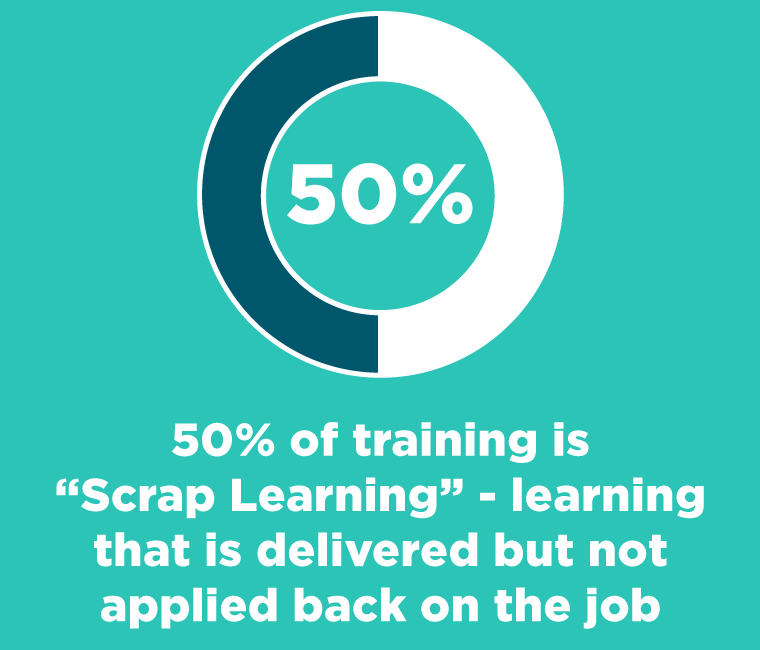 Our Approach
Since 1997, the Bottom Line Institute has been helping individuals & corporations achieve their career/corporate goals through consulting, coaching and mentoring.
We are an organizational and management consulting firm specializing in executive development and workforce training.
Our team will help improve your processes, people and your bottom line. We take ideas and transform them into real-world results.
We offer experiential learning using proven academic principles blended with the real-world business executive experience from our C-Suite Instructors and Mentors.
Our Story
We've all been part of it before: one to three day retreats or seminars where we hear the latest buzz words and catch phrases that'll make everyone better and everything run smoother.  And then...nothing changes and it's a waste of everyone's time and your money.  It becomes "scrap Learning" – learning that is delivered but not applied back to the job.   At Bottom Line Institute we've changed the traditional executive development and workforce training programs into something that really impacts performance, customer value and your bottom line.

Meet the Team
In addition to the our core team below, we have several other experienced and current C-Suite professionals serving as Mentors in our C-Suite Executive Leadership Program, CEO Transformation Challenge and the TRIAD Management & Leadership Development Program.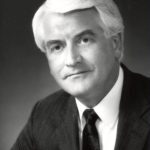 Dr. Gary Berg, Ed.D., CEO
Gary is a national and global consultant and seminar leader in strategic planning and management. He has led strategic planning and management seminars at multiple corporate sites with the American Management Association as well as providing on-site consulting and implementation sessions in the United States, Asia, Canada and Europe.  He has helped both Fortune 500 companies and small businesses improve their bottom line. Gary is an experienced entrepreneur and small business owner and has had a long and distinguished career in academia as a Dean, Professor, Department Chair, and text book author.
Gene Phillips
Gene's career has spanned over three decades in international business with various C-Level leadership assignments including as  World-Wide Logistics Manager and new Product Manager for a Fortune 50 Company with overseas stints in Japan and South Africa.  Additionally, Gene was CEO of a large Continuous Care Facility and has served on numerous non-profit Boards.  Gene has a passion for consulting small business startups.
Dr. Ken Bobis, Ph.D.
Ken has over 40 years of experience in Information Technology with 30 years spent serving the healthcare industry.  During his career at Mayo he served as both regional CTO  and corporate CTO (current). He has enjoyed a long teaching career including adjunct faculty appointments at 18 colleges/ universities in the schools of Computer Science, Information Systems, Health Care Administration, Nursing, and Biomedical Informatics.  Ken is a Certified Six Sigma Black Belt from the American Society for Quality and a Project Management Professional, certified from the Project Management Institute.
Tom Vollersten, MBA
Tom brings over 30 years of top-level executive experience in international operations for a Fortune 50 company.  His managerial career has taken him throughout Eastern Europe and Asia as New Product Manager and a C-Level position as Foreign Country Director. Tom also served on Montana State University's Board of Advisors and has owned and operated small businesses.
Steve Swatzell, MBA, MA
Steve brings over 25 years of management & marketing experience in the publishing, insurance and education industries, with  Fortune 100 and 500 companies. He has been Director of Operations at two private universities and specializes in organizational alignment, management effectiveness and strategic marketing. Steve has also taught marketing, management and organizational behavior at the university level and he was a three-term President of the Arizona Education Consortium.
What's Next?
If you are not moving forward, you are falling behind. Contact us today and see how we can help.